After hitting record levels, production disruptions from Hurricane Laura are likely to drive lumber prices even higher
Lumber and panel prices have rocketed higher in the third quarter of 2020, driven by a combination of supply- and demand-side factors. Mills made dramatic reductions to production schedules in the second quarter in anticipation of sharply lower demand as states instituted shelter-in-place orders and unemployment surged (table).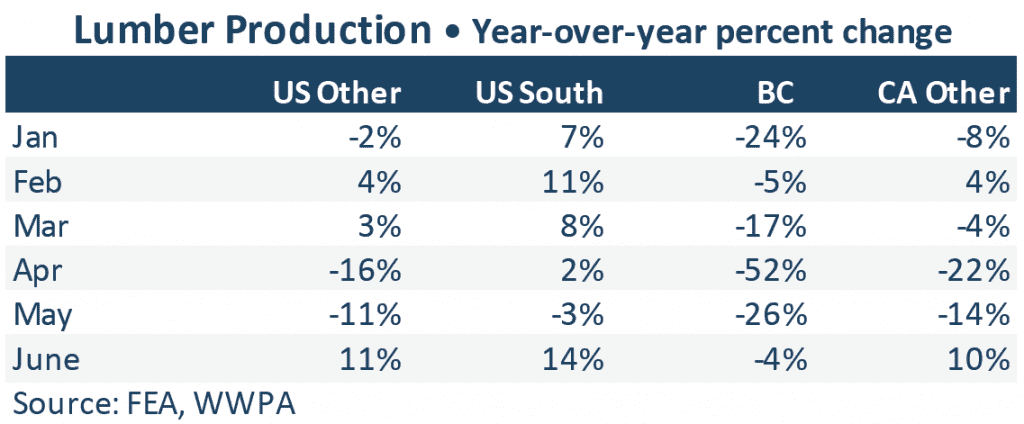 The anticipated decline in demand never materialized. To the contrary, housing starts surged 60% between April and July to nearly 1.5 million units (SAAR). Meanwhile, with little else to spend their time and money on, homeowners turned to fixing up their houses, causing residential improvement demand for wood products to surge. Insufficient supply in the face of surging demand has caused inflation-adjusted lumber prices to surge to their highest levels in decades (graph).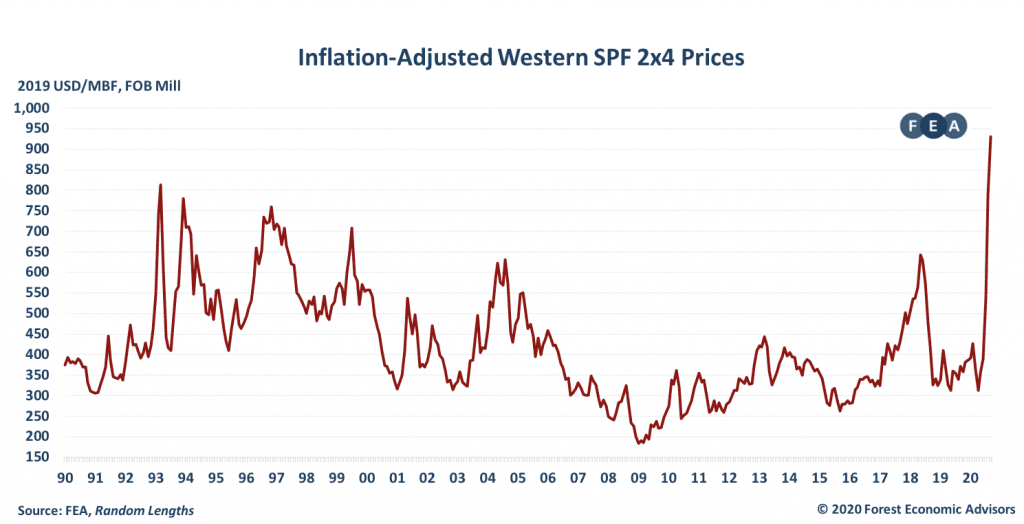 Disruptions caused by Hurricane Laura (map) will only add fuel to the fire. The Category 4 hurricane made landfall near the Louisiana–Texas border early Thursday morning and is continuing north through Arkansas. A total of 30 solid wood product mills are in the expected path, representing nearly 25% of the South's softwood lumber capacity and a third of the region's structural panel capacity. If the mills in Texas, Louisiana and Arkansas within 75 miles of the storm's path are knocked offline for two weeks, this would equate to roughly 105 mmbf of lumber production and 130 mmsf (3/8″ basis) of structural panel production. This level of disruption has the potential to push the benchmark Western SPF lumber price over US$1,000 for the first time in history. FEA recently released its August forecasts for North American lumber, timber, and panel markets, and will present these forecasts during our September Strategic Planning Webinar.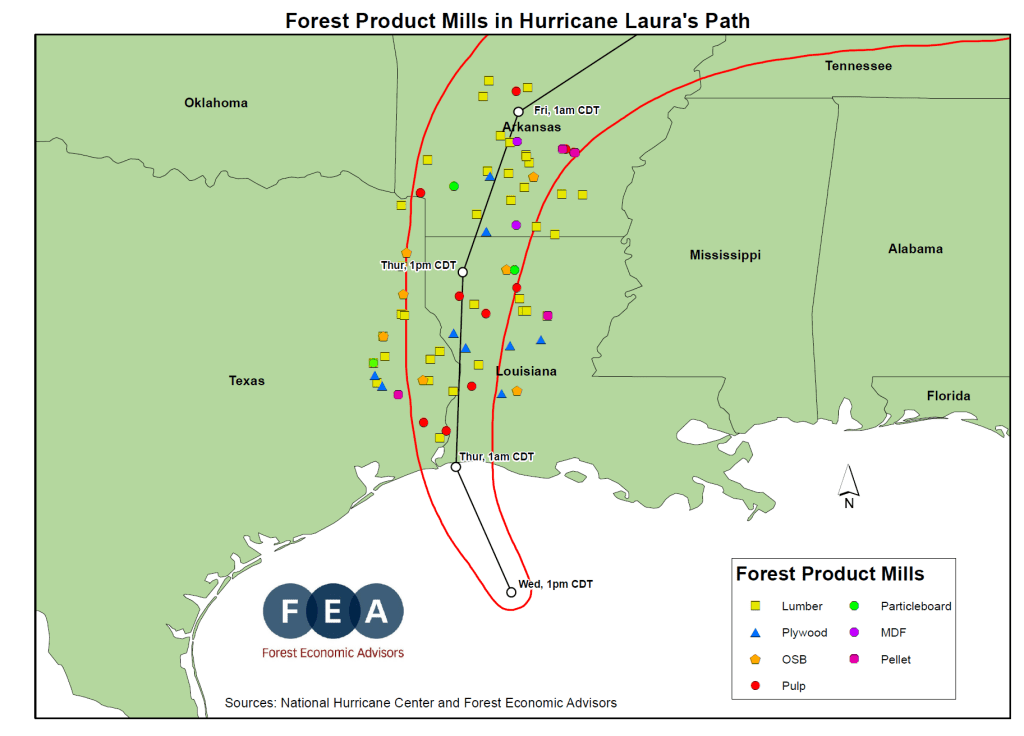 ---
FEA compiles the Wood Markets News from various 3rd party sources to provide readers with the latest news impacting forest product markets. Opinions or views expressed in these articles do not necessarily represent those of FEA.