FOR IMMEDIATE RELEASE
May 20, 2021
FEA's Team Expands – Robert Fouquet and Ernesto Wagner Join as Partners
Littleton, MA — Forest Economic Advisors (FEA), an industry leader with over 400 years of combined experience offering a full suite of analytical products covering the forest products industry, today announced the appointment of Robert Fouquet and Ernesto Wagner as Partners.
FEA is committed to providing clients with what matters most — insightful and actionable analysis. The addition of Fouquet and Wagner is yet another demonstration of FEA's investment in both broadening and deepening the company's expertise to better serve our clients.
"Robert and Ernesto's varied experiences will add excellent depth and breadth to FEA's already impressive global expertise across all wood products," commented Paul Jannke (Principal, Lumber).
Backed by FEA's proprietary economic models, the firm's analysts apply decades of experience and market knowledge to deliver valuable insights. Fouquet and Wagner are the latest additions to this unparalleled team.
Please feel free to reach out to them with any questions you have on their respective areas of expertise.
Robert Fouquet — Partner, Engineered Wood Products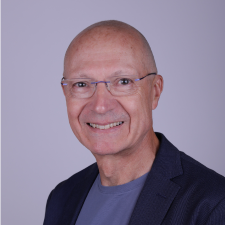 Fouquet joins FEA with more than 40 years of experience in the lumber, panels, and engineered wood products industries. He will assist FEA in analyzing new wood product technologies and uses and expand FEA's analysis of emerging markets, particularly in Asia.
"I have been a staunch supporter of FEA ever since the company's formation over 12 years ago and have a great appreciation for the company culture and its people," Fouquet said. "I'm privileged and honored to join the organization and look forward to contributing to FEA's expanded coverage of the global wood products business."
"Robert's experience in international sales and marketing will provide FEA clients critical analysis and insights into the global market," added Greg Lewis (Vice President, Wood Panels).
Fouquet began his career working for Ainsworth Lumber Co. Ltd. (2000-2015) and Norbord, Inc. (2015-2019), following their merger in 2015, which created the world's leading OSB manufacturer and marketer. During his tenure, Fouquet held senior-level positions in marketing, sales, and business development. He grew revenue and market share in strategic engineered wood and Asian market segments through initiatives that improved operating efficiencies, modernized the product portfolio, optimized the customer base, and enhanced the brand image.
Previously, Fouquet worked in Belgium for Trus Joist MacMillan's European Operations Division, where he participated in the introduction and commercial development of the company's North American engineered wood products line.
Fouquet's earlier career in the wood business as a research and development engineer was foundational in developing his passion for the value that innovation and engineered wood bring to building construction and industrial market segments.
Located in Vancouver, Fouquet will be FEA's partner providing expertise on new and developing panel (including CLT) and engineered wood products as well as deep insight into the Asian markets. He has a bachelor's degree in Engineering and a Master of Applied Science degree in Civil Engineering.
Robert Fouquet's full biography is available here, and he can be reached at rfouquet@getfea.com.
Ernesto Wagner — Partner, South America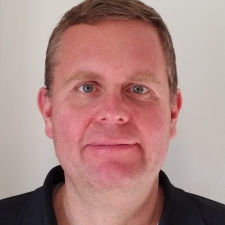 Wagner joins FEA with more than 20 years of international experience — including Chile, Uruguay, and the United States — in strategic positions in sales and marketing, operations and projects working in real estate development, and later for forest products companies like Weyerhaeuser. He continues to be involved in sales and marketing export programs.
As FEA's leading expert on South America, Wagner will focus on integrating his knowledge into the company's analysis of wood products markets in the Southern Hemisphere.
"FEA differentiates itself by having a team of experts with supplementary backgrounds and knowledge that allows them to offer unparalleled advice to its diverse customer base," said Wagner. "I look forward to working with the team and contributing to FEA's growth and success in the global wood products business."
"Ernesto is a great addition to FEA," added Rocky Goodnow (Vice President, Timber). "His extensive experience provides him with a deep understanding of the opportunities and challenges facing producers and exporters in South America. His insights and knowledge on forest product markets across South America will be a valuable resource to our clients."
Over the course of his career, Wagner has staffed complete departments from scratch, opened foreign markets, developed business plans, facilitated sales and operations planning, and managed mill operations.
Wagner's work has been international and multifaceted. He started as a trader working for North American Industrial Ltd, a company based in Hillsboro, Oregon. Subsequently, he was hired by Weyerhaeuser, where he held several positions in the United States and later in Uruguay. Wagner's seven-year tenure at Weyerhaeuser included Marketing Manager for South America, Commercial Manager of Weyerhaeuser Products South America, and Director for South America of Weyerhaeuser Solutions (a consulting firm of Weyerhaeuser).
After returning to Chile in 2011, Wagner was appointed Deputy General Manager of the Tromen Group, the third-largest Latin American producer of sawn timber at the time. He managed the operations of five sawmills and a plywood mill.
In 2016, Wagner became Managing Director of V-W Ltda — a sales and marketing consulting company which develops export programs between companies in Brazil, Chile, South Africa, and Uruguay and clients in the Netherlands, Belgium, China, Korea, Mexico, Taiwan, and the United States.
Wagner has a bachelor's degree in Civil Engineering, a master's degree in Construction, and a PhD in Marketing with a focus on wood products. He lives in Santiago, Chile.
Ernesto Wagner's full biography is available here, and he can be reached at ewagner@getfea.com.
About Forest Economic Advisors (FEA)
FEA is an owner-operated company comprised of engaged, experienced and informed analysts. FEA's team of professionals shares a common goal: to provide top-notch analysis without compromising our independence or integrity. FEA is a team of enthusiastic economists and sales professionals with a passion for discovering, forecasting, and communicating trends in the forest products industry.
The forest products industry is complex and hyper-changeable. To successfully play in this universe, you need advice, data, and an overview from an unbiased, details-obsessed, independent source. Economic forecasts, lumber, timber, panels, mass timber, and engineered wood products — this is FEA.
To learn more about FEA, visit www.getfea.com. To meet FEA's full team, click here.
Press Contact: Lisa Kelly — lkelly@getfea.com
###