Save the Date — March 10, 2022
Virtual Conference
Given so many countries' fluctuating COVID restrictions, we've decided to host our 12th annual Global Log & Lumber Conference as a virtual event for 2022. We want to be sure that all attendees, from countries around the globe, can attend.
With all the uncertainty in global markets, a timely sharing of current industry and market information from around the world is even more important than ever. FEA's virtual conference will feature pre-recorded presentations that are distributed to attendees in advance. On March 10th, we will offer a full day of summaries with livestreamed question, answer, and discussion sessions — including 3 live panel discussions.
The key benefit for registered participants will be to receive current updates on industry and market conditions from all regions, as well as the outlook for 2022. All live content will be recorded and posted online for those that cannot be available to listen live.
More details will be released soon. For reference, a copy of the 2021 agenda is available in the tab above. Please contact Lisa Kelly with any questions.
Conference Sessions & Content
Live Events Schedule
All times Vancouver – PST.
Start
End
Type
Subject
Session 1: Global Log & Lumber Trends
8:00am
8:35am
Q&A
Overview of FEA's upcoming Global Log and Lumber Outlook
Session 2: Europe, Russia, and MENA
8:45am
9:45am
Q&A
Europe, Russia, the Middle East, and North Africa
Session 3: North America
10:00am
11:00am
Panel with Q&A
European Imports to North America
11:15am
12:15pm
Panel with Q&A
North American Demand
2:00pm
3:00pm
Panel with Q&A
North American Supply
Session 4: Southern Hemisphere & Asia
3:30pm
4:30pm
Q&A
The Southern Hemisphere and Asia
Sponsors
FEA thanks our sponsors for supporting the 11th annual Global Log and Lumber Conference. If you are interested in sponsorship opportunities, you can learn more here and/or contact Dave Battaglia.
---
Platinum Sponsors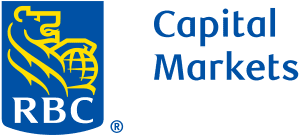 RBC Capital Markets
The most significant corporations, institutional investors, asset managers, private equity firms, and governments around the globe recognize RBC Capital Markets as an innovative, trusted partner with an in-depth expertise in capital markets, banking, and finance. They are well-established in the largest, most mature capital markets across North America, Europe, and the Asia Pacific region, which collectively encompasses 80% of the global investment banking fee pool.
RBC Capital Markets is part of a leading provider of financial services, Royal Bank of Canada (RBC). Operating since 1869, RBC is one of the largest banks in the world and the fifth largest in North America, as measured by market capitalization. With a strong capital base and consistent financial performance, RBC is among a small group of highly rated global banks.
Click here to read more about RBC Capital Markets' capabilities.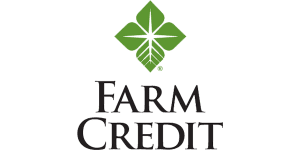 Farm Credit System
The Farm Credit System is a nationwide network of customer-owned lending institutions and specialized service organizations. Farm Credit provides more than $300 billion in loans, leases, and related services to U.S. farmers, ranchers, rural homebuyers, aquatic producers, timber owners and harvesters, agricultural cooperatives, agribusinesses, and rural infrastructure providers. With over $15 billion in loan commitments to the forest products industry, the Farm Credit System is a leading provider and arranger of debt financing for the industry.
---
Gold Sponsors

USNR
Today's mill managers need suppliers that understand their mills from end to end — the complete system of converting raw logs into finished lumber. USNR provides product solutions specifically designed to meet the unique production requirements of lumber manufacturers. USNR designs, manufactures, and installs the most complete line of sawmill, planermill, plywood, and CLT equipment on the market, including replacement parts for all of these systems. Watch this video to learn more.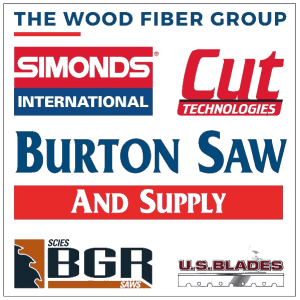 The Wood Fiber Group
The Wood Fiber Group is the market‐leading manufacturer and supplier of consumable cutting tools, MRO supplies, technical services and cutting tool related maintenance equipment to the North American wood fiber processing industry and around the globe. The Companies leading products and brands include Simonds International, Burton Saw & Supply, BGR Saws, Cut Technologies, Global Tooling, U.S. Blades, Armstrong Mfg, Wright Machine Tool and The Simonds Tech Center for Saw Filer vocational training. The Wood Fiber Group's deep knowledge of our customers' wood processing operations, unique insights into both the performance of their cutting tools and the equipment used to maintain them and our desire and ability to help our customers optimize their yield makes Wood Fiber the vendor partner of choice.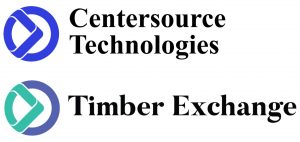 Centersource Technologies
Centersource is an end-to-end plug and play supply-chain digital platform that automates the most time-consuming processes companies are facing today including Trade, Logistics, Documentation, Analytics, Compliance, Accountability, Transparency, Visibility and a lot more. It was built in 2017 by industry professionals with extensive supply chain experience to solve the issues they were facing daily. As a result, the platform offers an efficient way for clients to save time and resources, whilst providing an effective way to connect exporters, importer and freight forwarders. Watch this video to learn more.
---
Media Sponsors